TEXT IN ENGLISH
Hi peeps, Ruan over here.
I'm really glad to be here once again updating our 437th post at VPFI!
Que tal aproveitar o dia de hoje para estudar um pouco de reading? Para você que não sabe o que é "reading", nada mais é do que a leitura, parte muito importante na jornada rumo a fluência é praticar a leitura e estou aqui para te ajudar nisso!
Hoje o texto é sobre cultura norte americana e canadense, um costume muito forte por lá que muita gente daqui não entende muito bem, então essa é sua chance de saber mais sobre o Thanksgiving e ainda treinar o seu reading com o text in english de hoje.
Lembrando que nem só as perguntas abaixo são a forma de estudo, você pode usar o texto de várias maneiras diferentes como pesquisar por palavras que você não conhece e melhorar seu vocabulário, ou até treinar seu reading em voz alta para melhorar sua dicção ao ler em inglês, você pode também ler o texto e fazer um resumo em inglês com seu vocabulário sobre o que você entendeu, enfim as opções são muitas basta ter criatividade e estudar!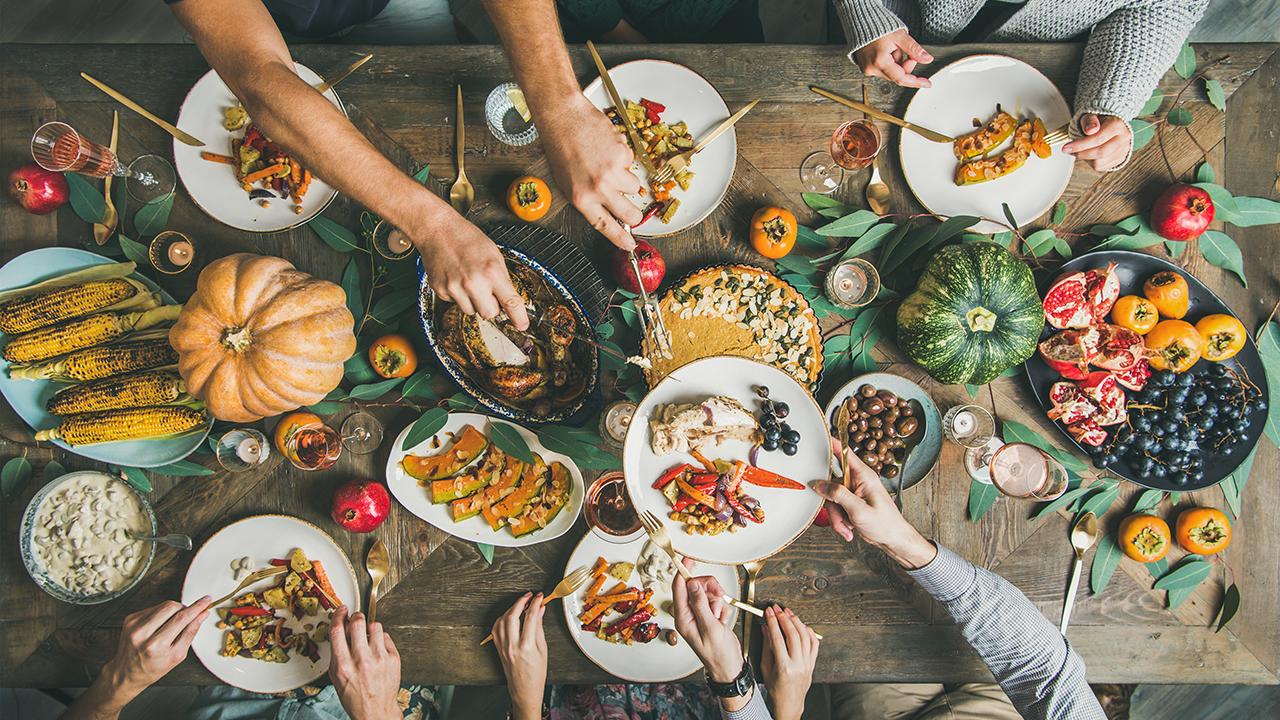 THANKSGIVING
Thanksgiving is celebrated in the USA and Canada. In The USA, it is celebrated on the fourth Thursday in November every year. The Canadians celebrate it on the second Monday in October. It is associated with giving thanks to God. In the beginning people expressed gratitude for the harvest they reaped. It used to be a religious holiday but now it has become a secular celebration.
The most important part of the celebration is the dinner which includes the customary turkey served with cranberry sauce, and pumpkin. A lot of business goes on during this holiday. For example, restaurants take advantage of the holiday to sell turkey dinners
Families and friends usually get together for a large meal or dinner during Thanksgiving and have a lot of fun. That's why, the Thanksgiving holiday weekend is considered one of the busiest travel periods of the year. Students are given a four-day or five-day weekend vacation. Thanksgiving is also a paid holiday for most workers.
QUESTION: TEXT ABOUT THANKSGIVING
The origin of the name "Thanksgiving" comes from:




a. thanks given to God.




b. thanks given for the help the early settlers got from each other.

Thanksgiving is a time to:




a. worship God.




b. Thank god, eat and have fun.

It is a vacation for:




a. students.




b. workers and students.

The main food that is prepared for this celebration is:




a. cranberry sauce, and pumpkin.




b. turkey.
Para mais textos como esse clique aqui!!
Comentários